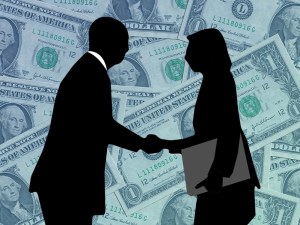 Columbia Realty Trust Inc. finalized the sale of certain private real estate funds to Cannon Hill Capital Partners LLCa new investment manager led by three of its former senior executives: Jeffrey Gronning, Eric Rubin and Melissa Cosgrove Donohoe.
As part of the transaction, Cannon Hill acquired the interests and management rights of the general partner of Columbia for the Normandy Real Estate Fund III LP, the Normandy Real Estate Fund IV LP and the Normandy Opportunity Zone Fund LP, as well as two accounts and related third-party property management contracts. .
---
READ ALSO: Generating CRE wealth in uncertain times
---
According to the transaction documents, Cannon Hill will also assume the employment of approximately 50 Columbia real estate professionals, including Gronning, Rubin and Cosgrove Donohoe. The Company's portfolio includes 42 properties under management, totaling approximately 11 million square feet, in Boston, New York and Washington, D.C.
However, the agreement has no effect on real estate assets owned and managed directly by Columbia. In addition, Columbia will continue to act as developer and manager of three New York projects held in partnership with Normandy Real Estate Fund IV: 799 Broadway, Terminal Warehouse and 101 Franklin.
Finances were not disclosed. Columbia media representatives were unable to provide the additional information requested and Cosgrove did not respond to commercial real estate directorthe request.
A lot of money got even bigger
More than a year ago, a group of investors led by The Sapir Organization and including Arkhouse Partners LLC and 8F Investment Partners Pte. ltd. made an unsolicited proposal to acquire Columbia for $2.2 billion.
But when Columbia was acquired and taken private later last year, it was for a lot more money: $3.9 billion. PIMCO's offer was accepted in September and the deal closed last December.